Austrian Glock semi-automatic pistols are considered the most durable and reliable models among weapons of this type. They can work while dirty, without lubrication, misstreated and rusty. They keep shooting in extreme conditions, temperatures, in the desert, arctic or jungle. When the first Glock 17 (then known as the P80) was made, it was the first successful polymer frame pistol that set the standard for its future competitors. But…every stick has two ends.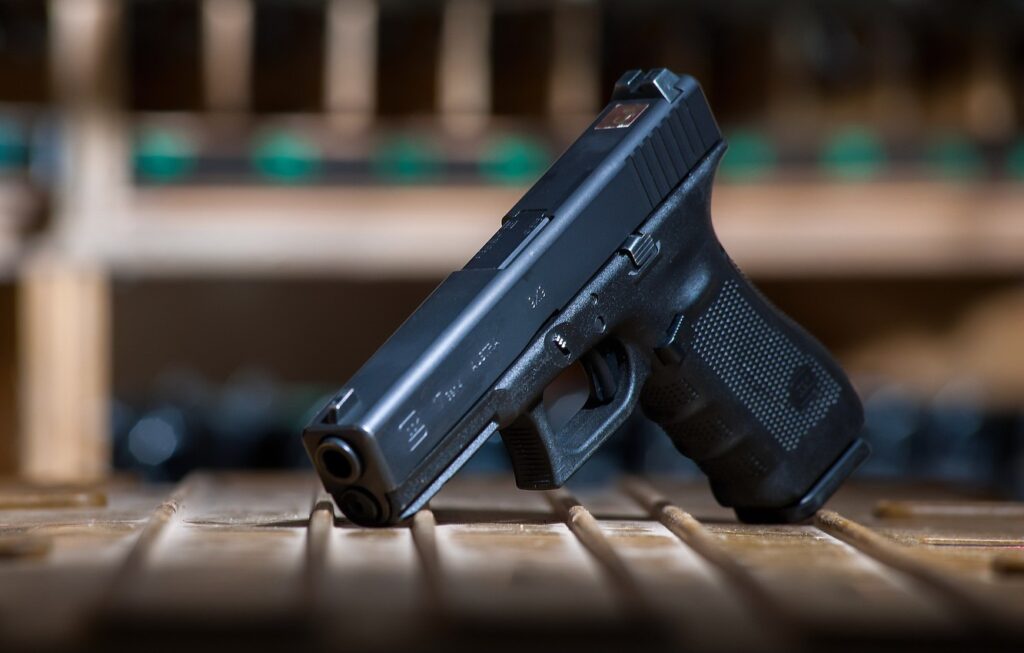 A bit of history
Glock pistols were developed by Gaston Glock, the founder of Glock GmbH from Deutsch-Wagram, founded in 1963. Initially, the company produced umbrellas, among others, and Glock himself was trained as a specialist in the use of plastics in manufacturing industry.
In the mid-1980s, the Austrian armed forces announced a competition for a new pistol for the military to replace the outdated Steyr GB model. Gaston Glock's company took about 6 months to develop the prototype, and 2 years later it was adopted by the army and police as the P80. That was the first production Glock pistol. Soon after, the new polymer construction was also appreciated by the Netherlands, Norway and Sweden. Currently, they are serving at militgary and police forces of most countries of the world (to a greater or lesser extent). They are also the most popular choice among civilian shooters in the world.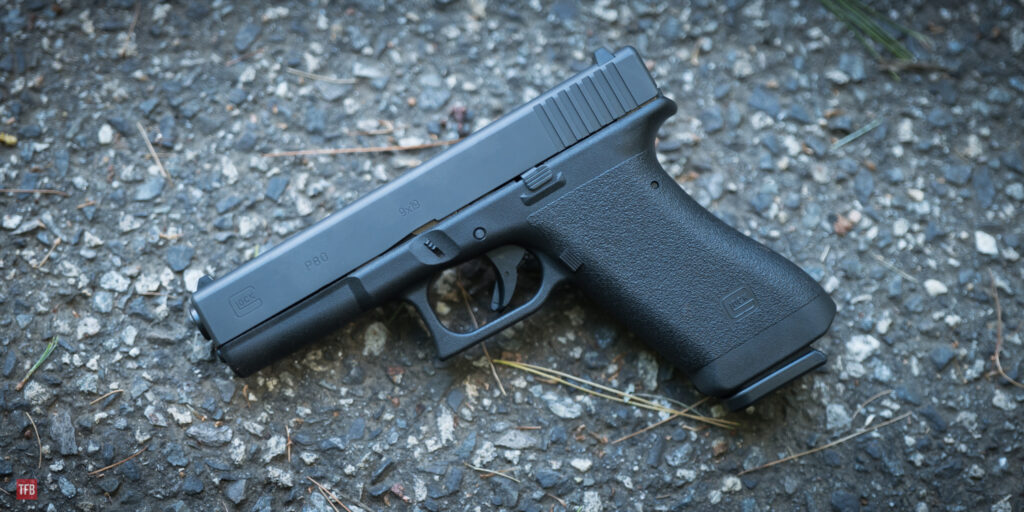 Competition
Seeing the success of the first polymer pistol, many companies decided to cut a piece of this cake for themselves. So models such as H&K SFP9/VP9, CZ P10, HS XD, Beretta APX, Walther P99, Canik TP9, Arsenal Strike One and many others were created. They differ in quality, construction, additional features, they are cheaper or more expensive. Still, the notoriously announced "Glock killer" did not appear, which would take over the popularity of the Austrian construction appreciated for the last 40 years.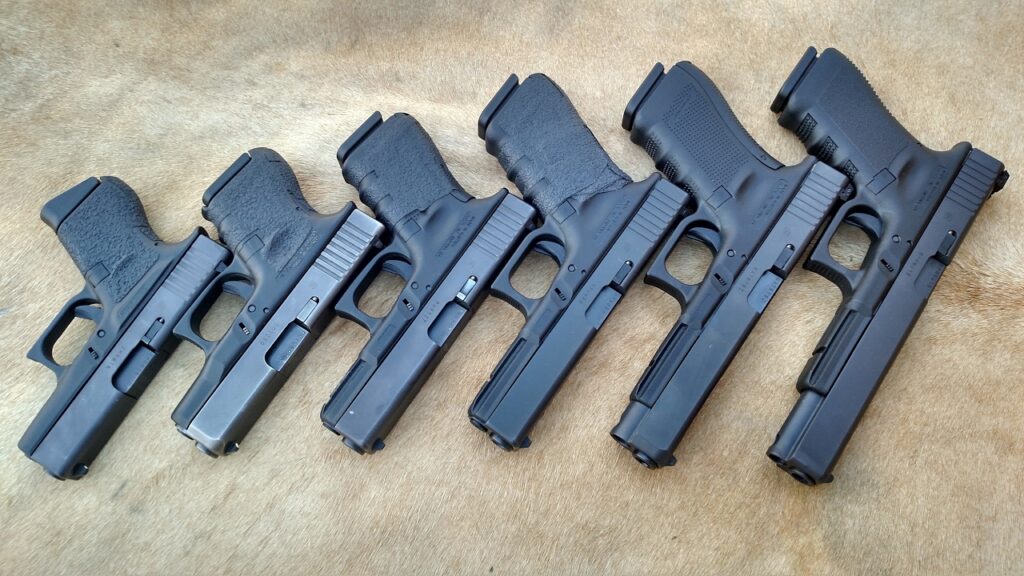 Simple and reliable
There are many good things to say about Glock pistols, but they are not sophisticated. The greatest advantage of this weapon is its simplicity of construction and reliability. Most models consist of only 34 parts. Other pistols can even double that number. Disassembly does not require specialized tools, and complete disassembly and reassembly takes a few minutes.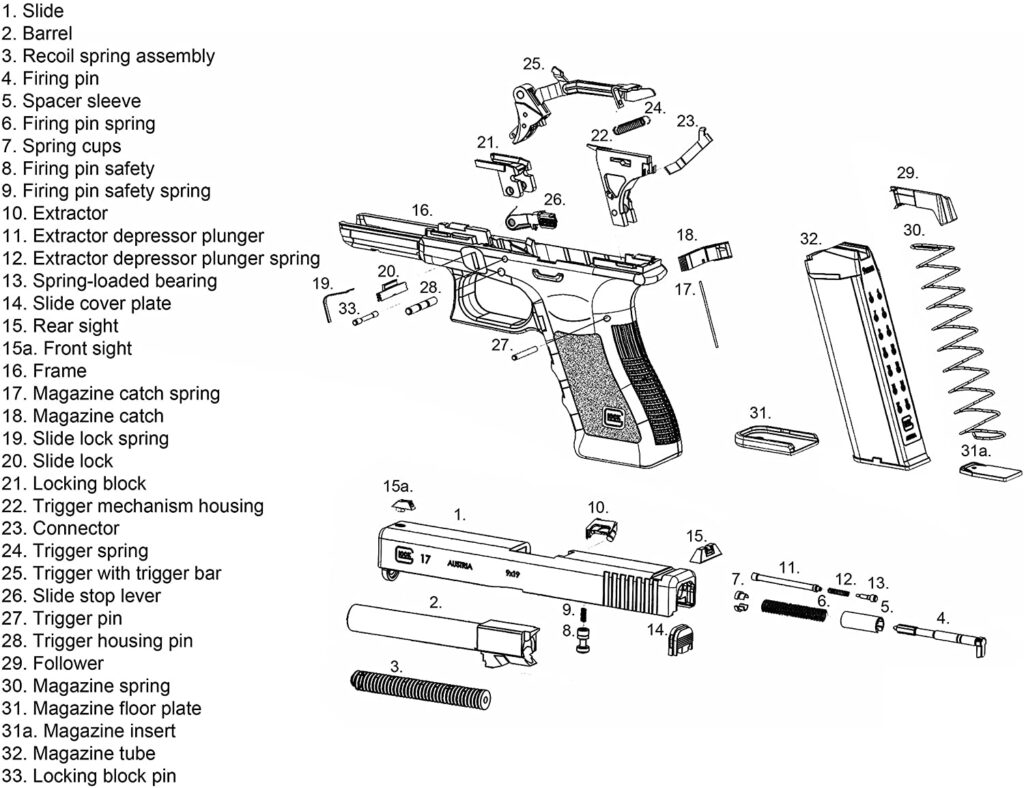 The Glocks were supposed to be, first of all, reliable pistols, with a large capacity (17 rounds) and light weight (706 g). And these plans were achieved, but at a certain cost. Ergonomics, smoothness and … aesthetics have all suffered. The grips are quite boxy and fit better for large hands, their large circumference makes it difficult for people with small hands to reach the trigger and pull it properly. The trigger mechanism itself works roughly, requires modification or large mileage and getting used to to achieve results similar to sports triggers in hammer pistols.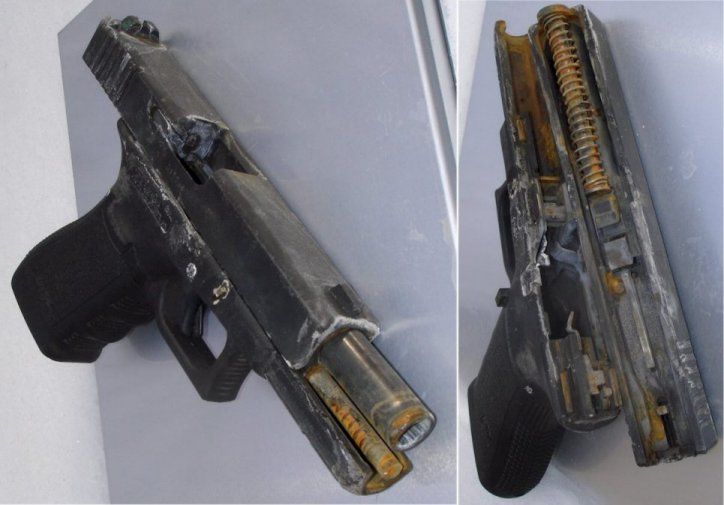 Finally, sights – in their standard version made of polymer, not easily visible and not resistant to mechanical damage. For 40 years of production, they have remained almost unchanged, simply because most civilian users change them to their preferred ones anyway. In turn, many users from the government services indicate in the specification the supply of weapons with steel sights.
"Jack of all trades, master of none"
The Glock is a gun that can do anything. There are over 70 models if we include all caliber versions, and more than 80 if we include training and school cutouts. Small, medium, large, using small, medium and large ammo. For everyday carry, duty, war and walking your dog.
You can take part in sporting competitions with them, defend yourself in the event of a robbery, storm the apartment of a dangerous criminal, or go get some bagels. It is OK in everything, perfect in nothing. And here comes the accessories market in its HUGE variety.
Tuning
The number of accessories and spare / tuning parts for Glock pistols is almost endless. You can assemble a Glock without any special effort while not using a single part produced by…Glock. Frames, slides, barrels, triggers, springs, sights – everything is there. Therefore, outside the uniformed services, it is difficult to find a completely factory Glock. Reliability and ease of modification only pump up popularity. Almost anyone can customize one of these guns to suit their individual needs and preferences.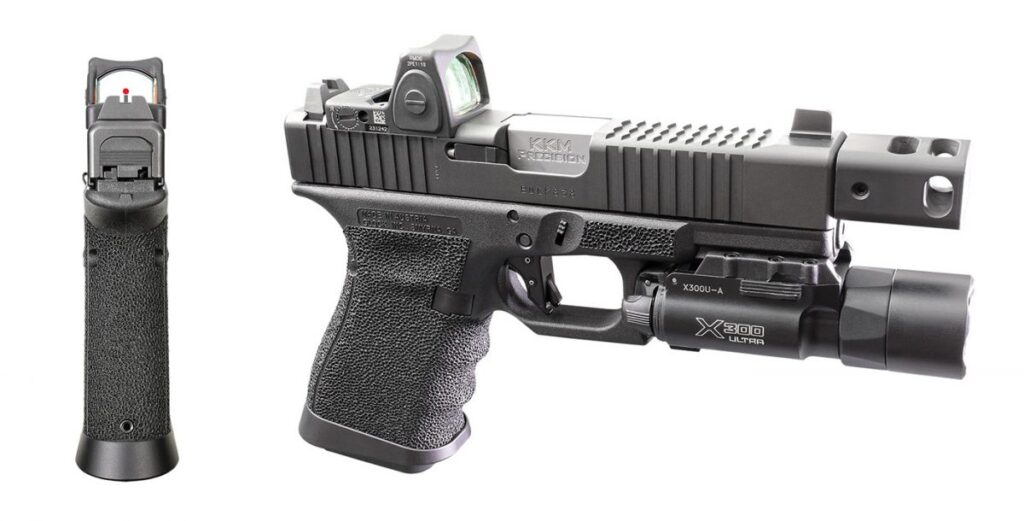 Try it at CSA
If you want to try out one or more of the models offered by the Austrian producer on your own, you can do it at Cracow Shooting Academy. Our offer includes Glock 17 3rd and 4th generation, Glock 19 4th generation and Glock 19X, which a few years ago applied for the position of the new US Army pistol. Each one is slightly different, but all basically the same.