Do you like chess? Or maybe golf? This may mean that you will also like long-range shooting. Repeatedly hitting targets at 300, 600, 800m and longer distances is a game of patience, precision, focus, experience and math. There are many variables to master, and a cold mind is your greatest ally.
What is long range shooting in practice? In the following text, we will try to introduce you to the concept of long-range shooting in general. What equipment, including a rifle, will be needed for long-range shooting and what skills may be useful.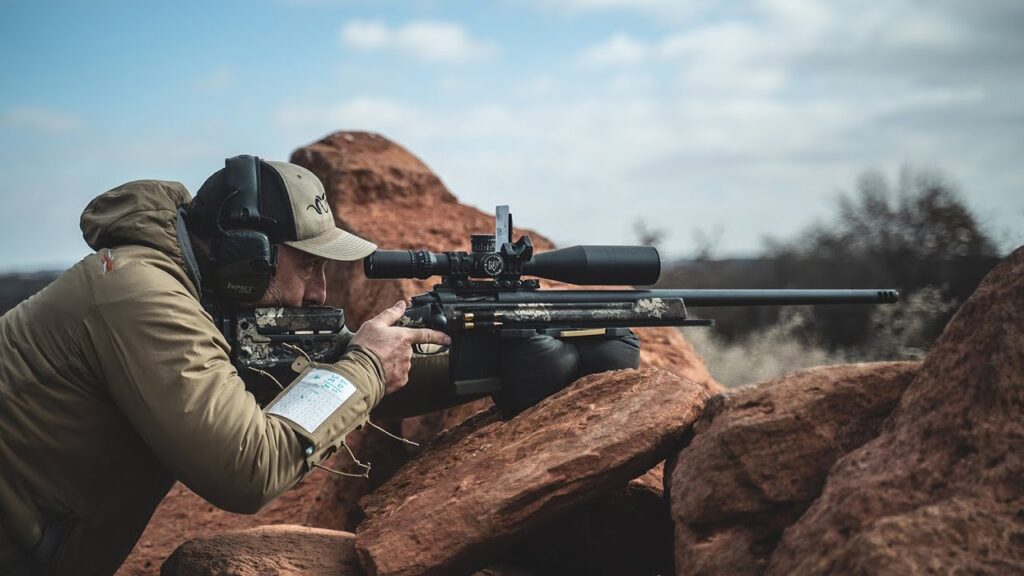 Long-range shooting – how to start, and how to practice?
It's easy to start your adventure with long-range shooting, assuming that you already have a license to own a gun and have any rifle – even rimfire. You don't need tens of thousands in equipment and training to grind basic skills.
It is worth starting with practicing accurate and precise shooting from a prone posture. Some form of support will definitely come in handy, be it a bipod or just a backpack or bag. It is important to relax the muscles so that their vibrations do not pass to the weapon, evenly pulling the trigger and of course the perfect alignment of sights and target also counts a lot. You don't need to have an optical sight with magnification right away to master these foundations.
When you are satisfied with your accuracy and your equipment becomes the limiting factor, it's time to invest in something created specifically for long-range shooting.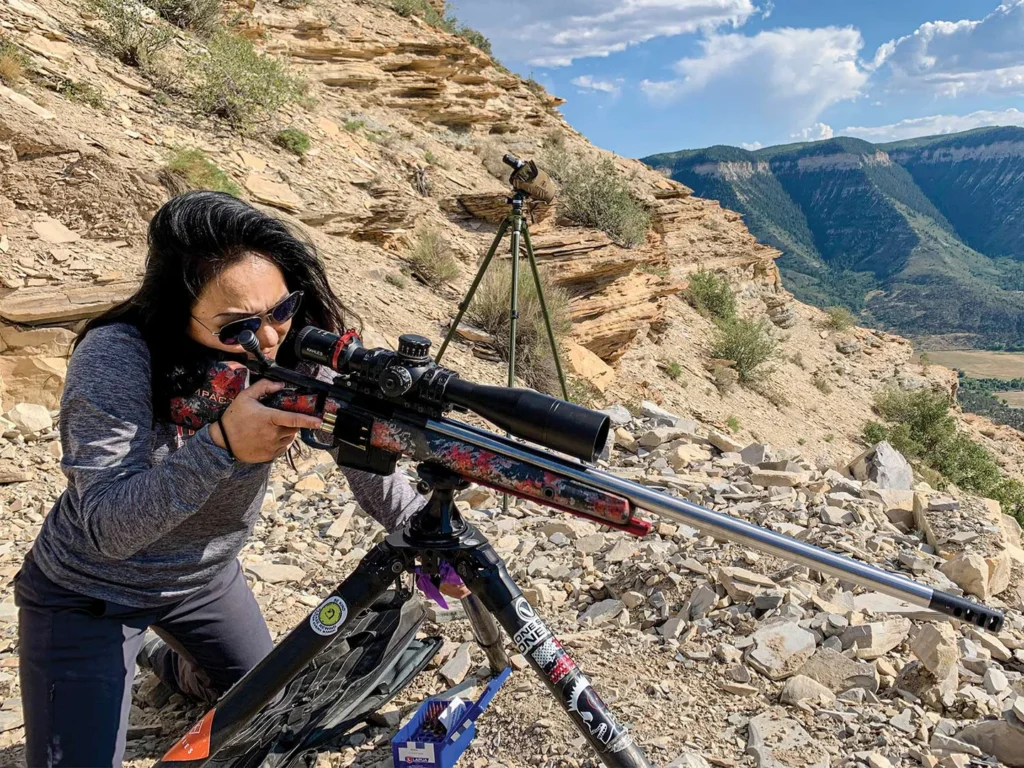 Long-range shooting – what rifle?
Long-distance competitions have different disciplines, the rifle can be of almost any caliber, it can also be bolt action or semi-automatic. There is a discipline for everyone. As far as equipment is concerned, it is rightly believed that bolt action firearms will always be slightly more accurate than semi-automatic firearms, even when both setups are designed to fire at long range.
Bolt-action rifles
If you focus on maximum precision in long-range shooting, you should look for a rifle with a bolt action. You can spend from 1-2 to 10-15 thousand on it. Examples of such weapons are the Mossberg MVP near the lower limit and the Sako TRG M10 near the upper limit. Somewhere in the middle there are such as the Tikka T3X Tactical.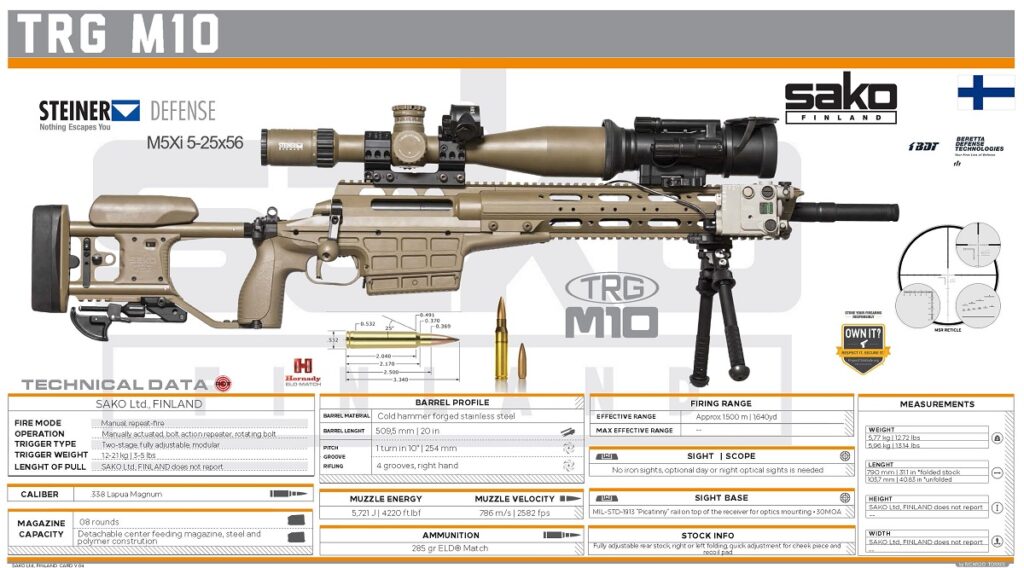 Semi-automatic rifles
This does not mean, however, that semi-automatic weapons are inaccurate at long ranges. The differences in accuracy are small and visible mainly at really large distances. If reloading your weapon after each shot is not your cup of tea, and you prefer to shoot faster while maintaining high accuracy – a semi-automatic rifle may be the answer to your needs. The costs of such weapons are similar. The cheapest are the AR-10 family rifles from the lower shelf, such as the Fedarm AR-10, with the Nemo Arms X0 at the upper end, and proposals from Daniel Defense in the middle.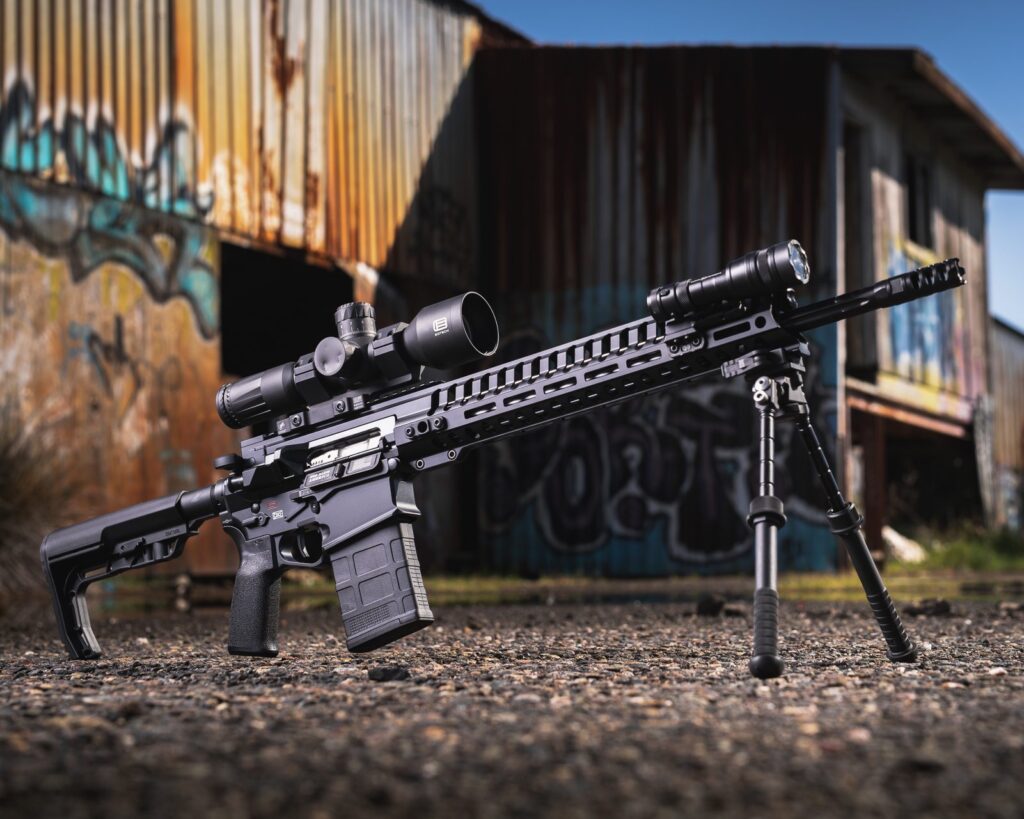 What caliber?
The most popular beginner's solution is the .308 Winchester ammunition, which has been widely available and proven over the decades. It will work well for a distance of about 800 meters. Its flight path, even with a precisely made cartridge from a good manufacturer, is not perfect though.
The popularity of the 6.5 Creedmoor ammunition has also been growing for several years It is very similar in size, but the flight path is flatter and the ballistic coefficient is better, which allows it to reach further. Rifles adapted to this ammunition are becoming widely available, and feedback is very positive. However, it is more expensive.
Going one step further, it's impossible not to trip over the .338 Lapua Magnum round. . It is a size higher and requires a weapon that is adapted to it. Which is reflected in its price. The effective range of such a weapon, however, increases to 1500 meters.
It should be noted that at higher levels of initiation, the ammunition is composed by oneself, appropriately selecting the mass and shape of the bullet, as well as the amount and type of gunpowder. It requires a lot of knowledge, precision and precise specialized equipment, and a mistake can have catastrophic consequences for the result of the competition, for the weapon or even for the shooter's health.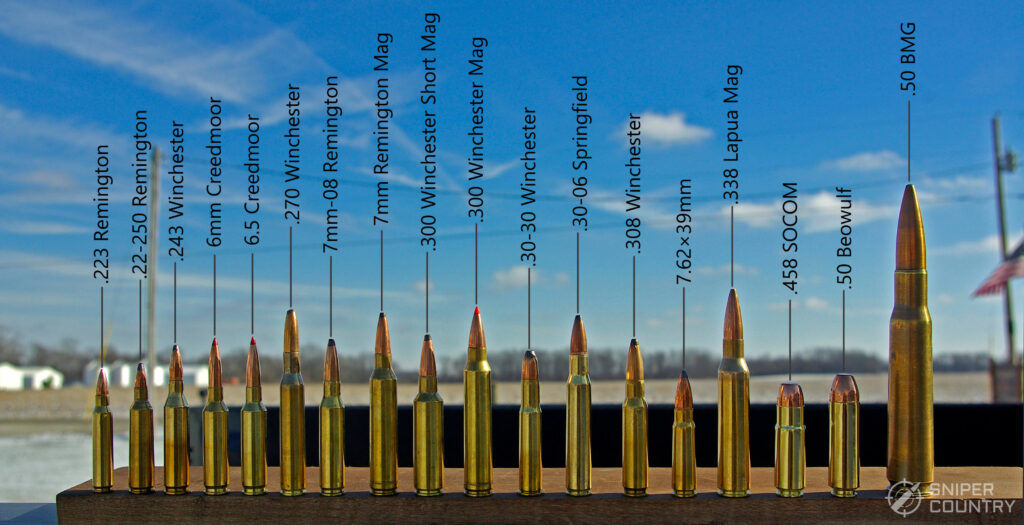 Optics
As you can easily guess, serious long-range shooting cannot be done without an optical sight with magnification. As with firearms, you can spend a few, and you can spend several tens of thousands on it. Basic sights are offered by companies such as Delta Optical or Vortex Optics. On the top shelf you can find Nightforce, Leupold or Svarovski, among others.
Gone are the days when a shooter saw only two crossing lines when looking through the sight. Currently, riflescopes offer extensive reticles, allowing you to take corrections for weather conditions and distance, without manipulating the adjustment turrets.
Graduations in grids come in two types of scale – MOA (minutes of angle) and MIL (thousandths). The former is the most popular in the United States and is based on imperial units, the latter is easier to understand and is based on measurement units that Europeans are used to.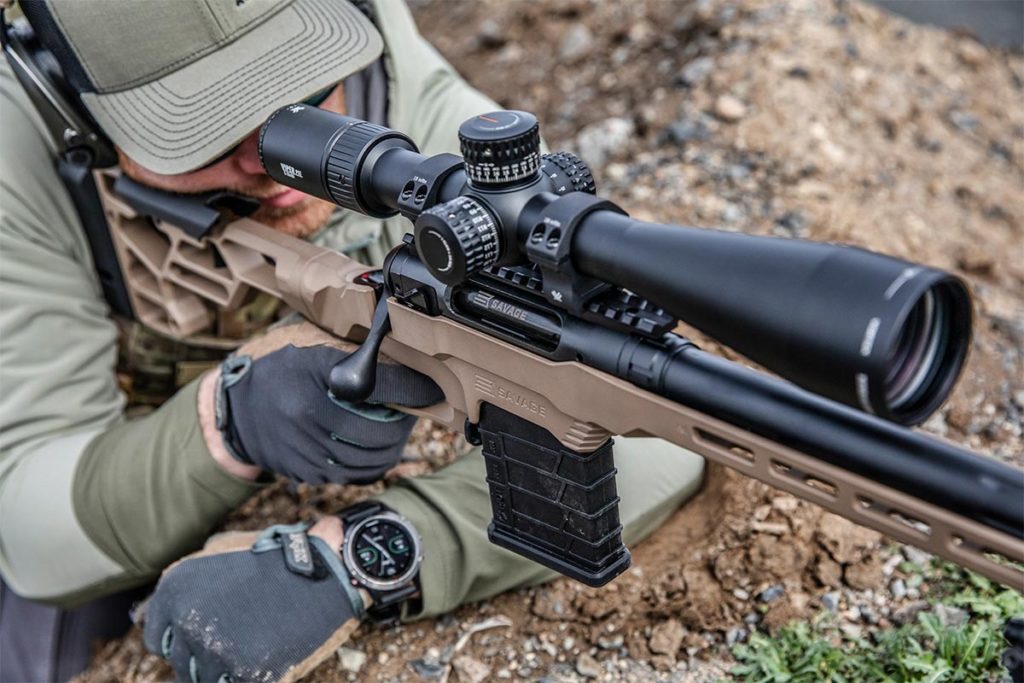 Long-range shooting – guides and training
There is a large number of guides on long-range shooting and ballistics available in the bookstores. . It is worth getting acquainted with a few such items for the acquisition of basic, and sometimes more advanced knowledge. The books "Ballistics for snipers", "Accuracy of small arms" and "Elaboration" by Jerzy Ejsmont are a good start. It is also worth getting acquainted with the "Precision Shooting" by Marek Czerwiński.
In the shooting community, you can also find training introducing you to the world of long-range shooting, as well as open training sessions, where more experienced shooters will try to pass some of their knowledge to beginners of this art.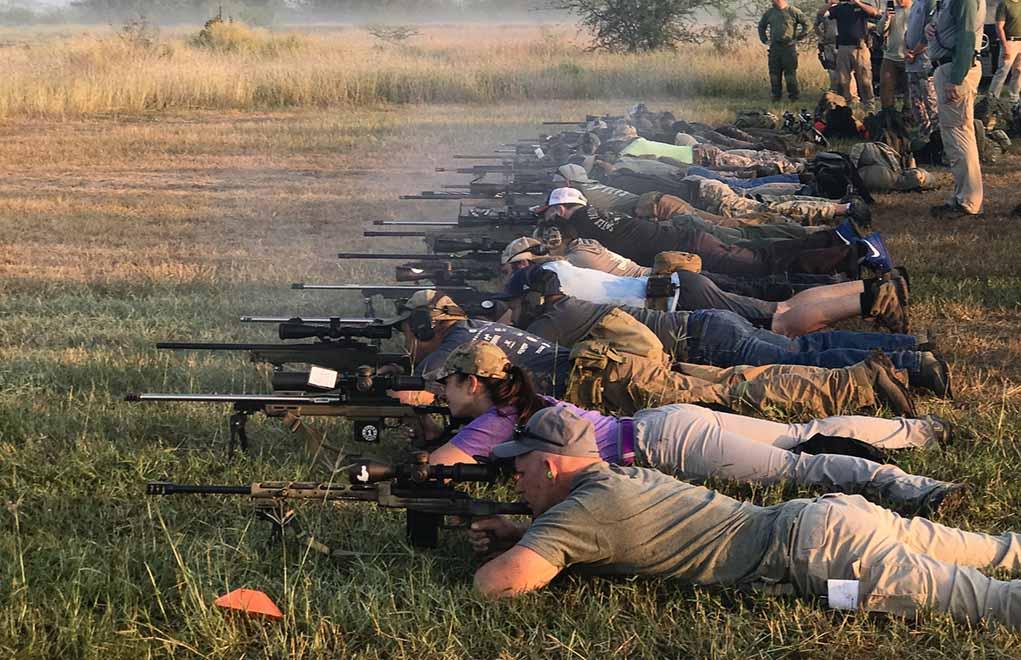 Summary
Long-range precision shooting is a beautiful sport that builds patience, composure, cold thinking in stressful situations, where the slightest mistake can ruin a shot. Requires mastery, knowledge and practical skills.
At the same time, it can be relaxing and calming, and in most of its forms it is also not physically demanding. The road to this sport is open to everyone, and starting with almost any equipment is passible. We highly recommend it!