Many people who are licensed to own a firearm, after spending some time developing their skills, start to think about working in this industry. Others simply want to pass on the acquired knowledge, and others want to earn some extra money.
Often the first question is how to become a shooting instructor. However, the real question is – is it worth it, is it really necessary and what is the real effect of taking a shooting instructor course?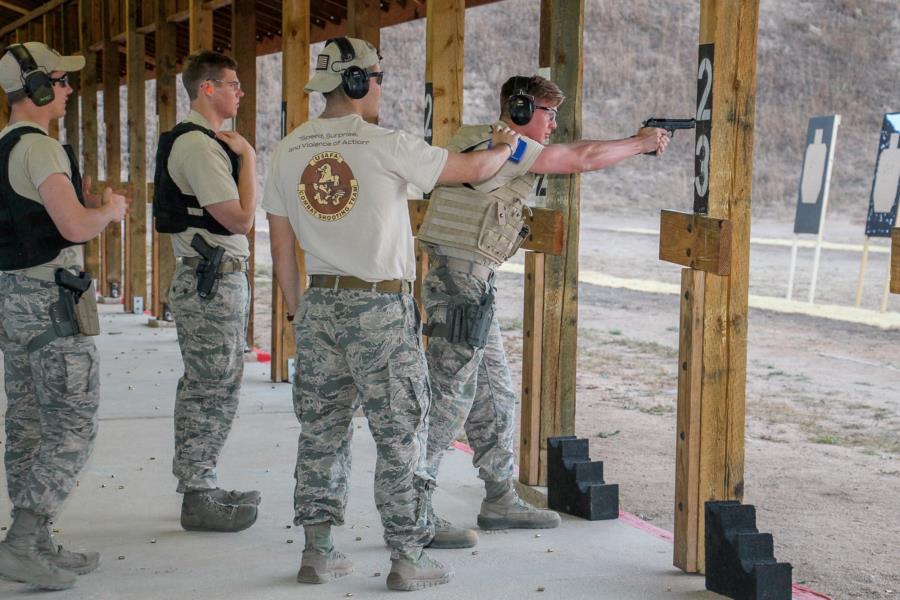 Safety officer's course
First of all – in Poland, if you want to conduct any type of shooting range training classes where other people are shooting under our supervision, you must take a "safety officer" course. Courses of this type are organized by the Polish Sports Shooting Association and the National Defense League. They authorize the person to be a safety officer, which in turn is needed to work at each shooting range – right next to the ID "Person authorized to be in possesion the gun" (not to be confused with the ID of the gun owner).
Many shooting ranges also require this course when we want to let a person without any qualifications shoot with our weapons. So anyway, it's worth having that one.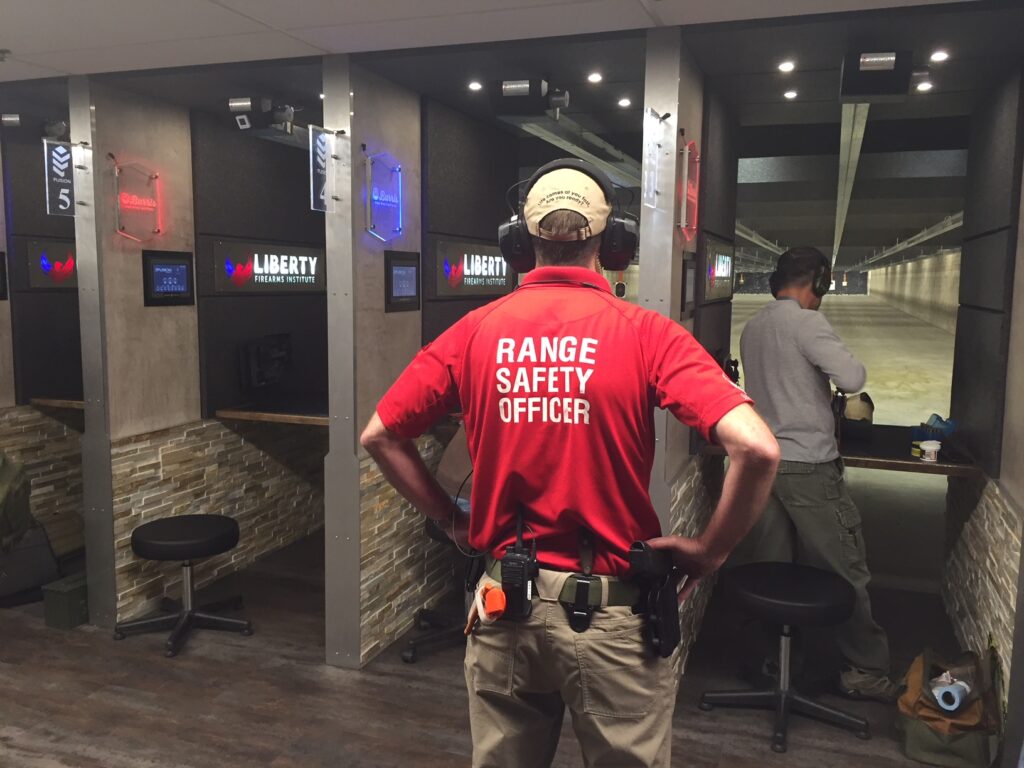 Shooting instructor course – is it worth it?
The answer to this question is as usual – it depends. If you want to take such a course only to be able to show off your ID – then no. If you are looking for additional formal qualifications in the shooting industry – neither, because the shooting instructor course really does nothing in this matter. Maybe apart from a valuable position in the CV, which makes it easier to find a job in the industry.
However, if you are looking for a source of valuable information, systematizing knowledge in the field of shooting and ways to transfer this knowledge as efficiently as possible to people starting their adventure – then by all means, the sport shooting instructor course is something for you.
What is the correlation between the range safety officer and the shooting instructor? None, these are two completely different courses, of which the safety officer course gives qualifications and the instructor course gives extensive knowledge. The problem is that being a shooting instructor without a safety officer's license misses the point. Because what kind of shooting instructor is this who cannot conduct shooting classes?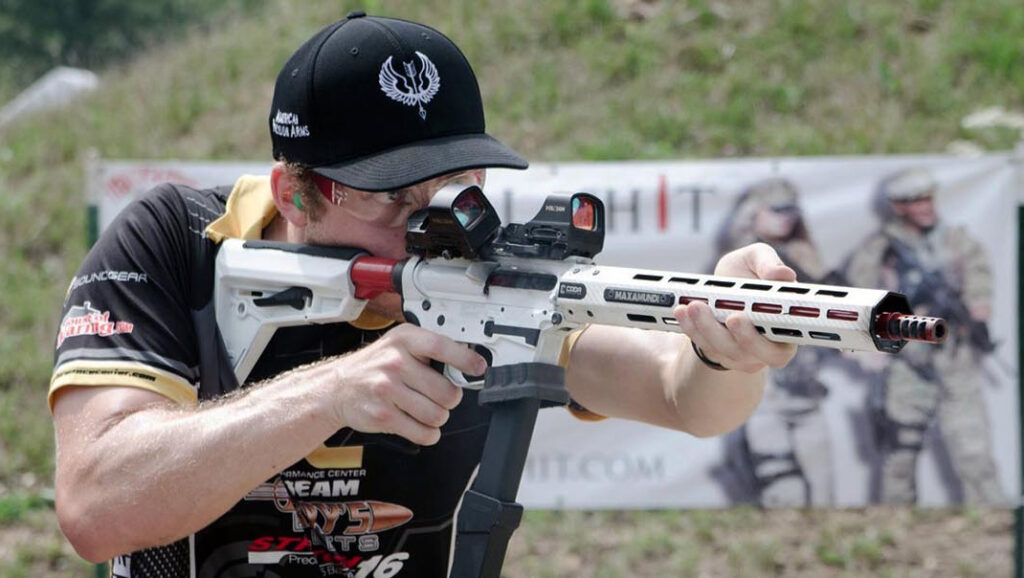 Combat shooting instructor's course.
Here, once again, you need to ask yourself the question – for what purpose do you want to be able to use such a title? If only to tickle your ego or show off to your friends – go ahead. If, on the other hand, there's supposed to be some real knowledge behind it and the ways of transmitting it, you have to start differently.
First of all, you have to REALLY know how to shoot, move and work in a group. Secondly, you need to be able to convey this knowledge in a clear and justified way. Third, it will likely require tens of thousands of rounds fired thoughtfully.
In order to be able to shoot this ammunition in a deliberate manner, you must acquire knowledge how to do it. And this knowledge is acquired during specialized courses conducted by proven training companies, employing or conducted by former special forces soldiers. There are also civilian-run companies with no service experience, and their courses can be just as valuable.
After completing a series of courses, taking part and achieving satisfactory results in "tactical" competitions and hundreds of hours of practice, such a combat training instructor course may not be necessary at all. Unless we want another ID card in a red cover. It is also necessary to check who issues this ID card and whether the course giving such a title really brings to our lives outside of ID itself.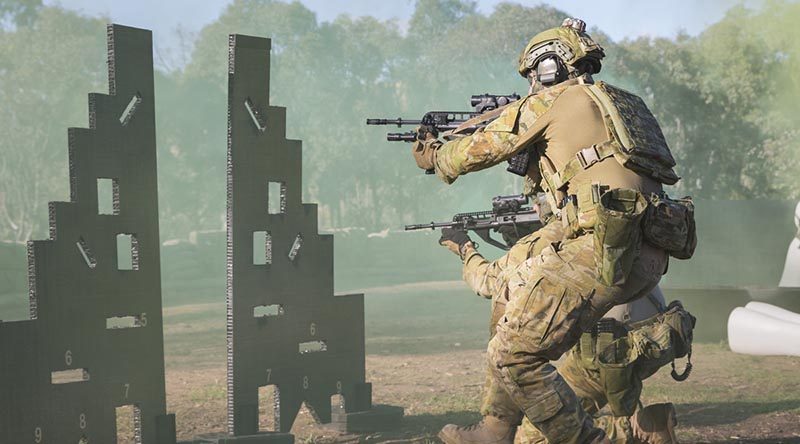 Summary
As you can see, instructor courses can be very valuable for a variety of reasons. Some give real qualifications, some give knowledge and ways to transfer it, and others may turn out to be completely unnecessary. However, nothing can replace the enormous amount of exercise and knowledge needed for the word "instructor" in the ID to have a real meaning. So first the skills, then experience, and only at the end it is worth considering getting the ID card.