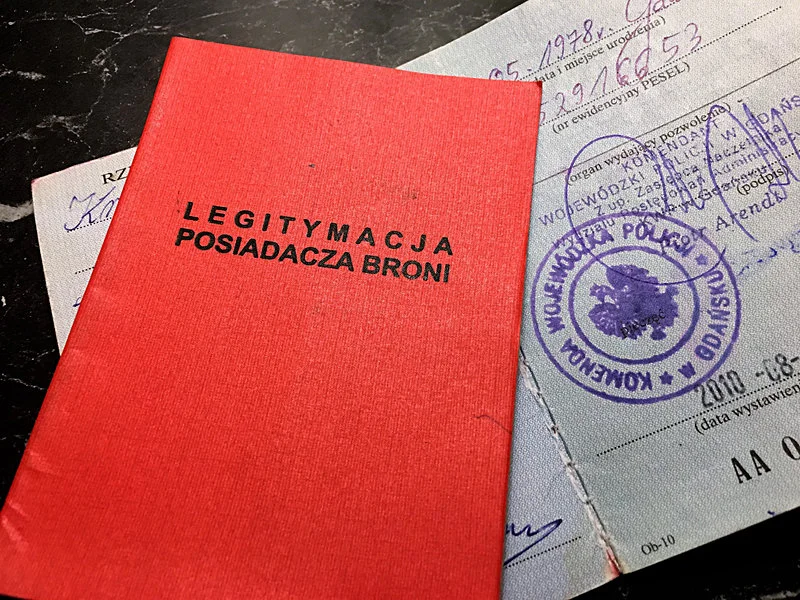 Are you from abroad but live in Poland? If you're a polish resident you can have a gunpermit just like any citizen! You will have one hoop to jump trough, but we'll get to it when we get to it. Overall it's a fairly straightforward process, that will allow you to buy, keep and shoot almost any gun you want! What guns can I have in Poland? Polish law allows for possession of any gun that is under the caliber of 12 mm, and is unable tofire bursts. So almost any pistol you want except for Magnum Research Desert Eagle in .50 AE caliber. Rifles? Kalashnikov, M16, G36, whatever you want. Same for submachine guns and shotguns.
What license do I get?
There are two main license types worth having. Sporting kind, and collector's kind. Both of those allow you to buy basically the same type of guns. If you have two of them, you can simply get more guns. Your license will state how many guns you can buy.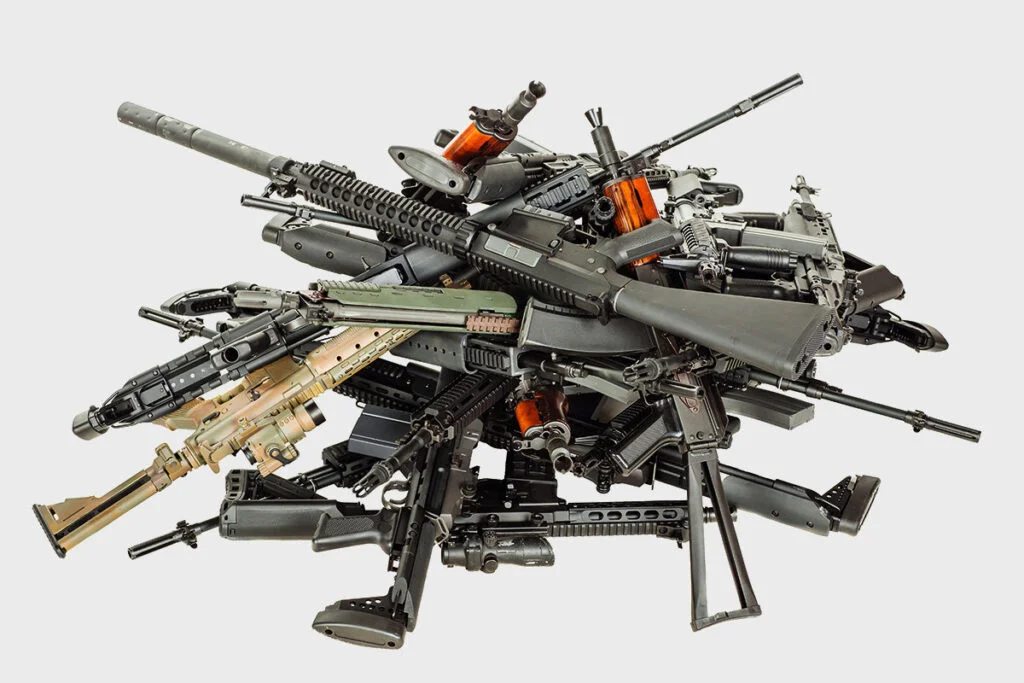 When you acquire the license, you also get a set amount of permits to buy a gun. You can expandit, but that's for the future conversation.
The difference between those licences is that if you register your pistols to your sporting license, the law allows you to carry them concealed every day. Loaded and ready to fire. So if it's something that iterests you – there you go. It sure is easier than getting a permit for self defense reasons. It's a mythical beast a few have seen. Can I defend myself with a gun? According to polish law, you can defend yourself with any method necessary to protect your life and well being. But the defense needs to be appropriate to the threat.
First of all, you need to find yourself a shooting club and a collector's association.
Sign up, pay the yearly fees, and now you wait for three months. You need to be a member of the club for three months to be allowed to participate in an exam for the shooters patent. During those three months you should practice. You can learn how to pass the practical side of the exam in your club. It includes shooting a pistol, a rifle and a shotgun and it's fairly easy to pass. The hard part for a foreigner is the theoretical exam. There is a 10-question quiz you need to get trough with up to one mistake. The problem is it's all in polish, and the learning material too.
If you have the means to do it, you can hire a translator for the exam. You can get the learning material professionally translated too.
When you get the shooter's patent, it's downhill from here. Now it's time to apply for the sport shooter license that allows you to participate in competition events. You will have to do it more or less two times a year to maintain it. When you get it, you need to take part in a few events to prove to the police that you are in fact a sport shooter.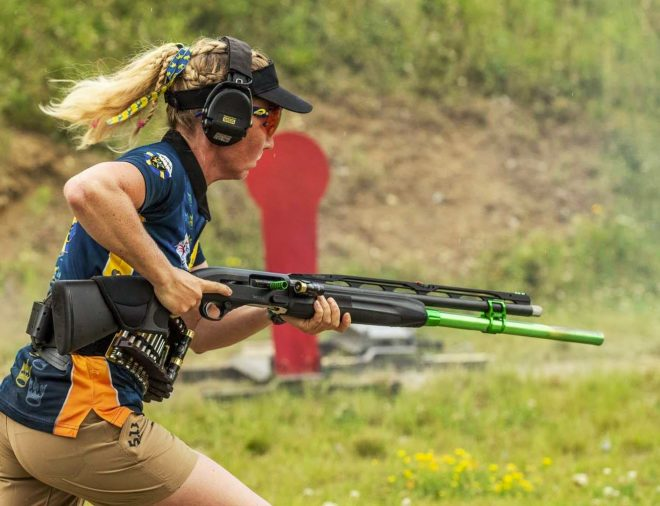 You can do it
with guns rented from the club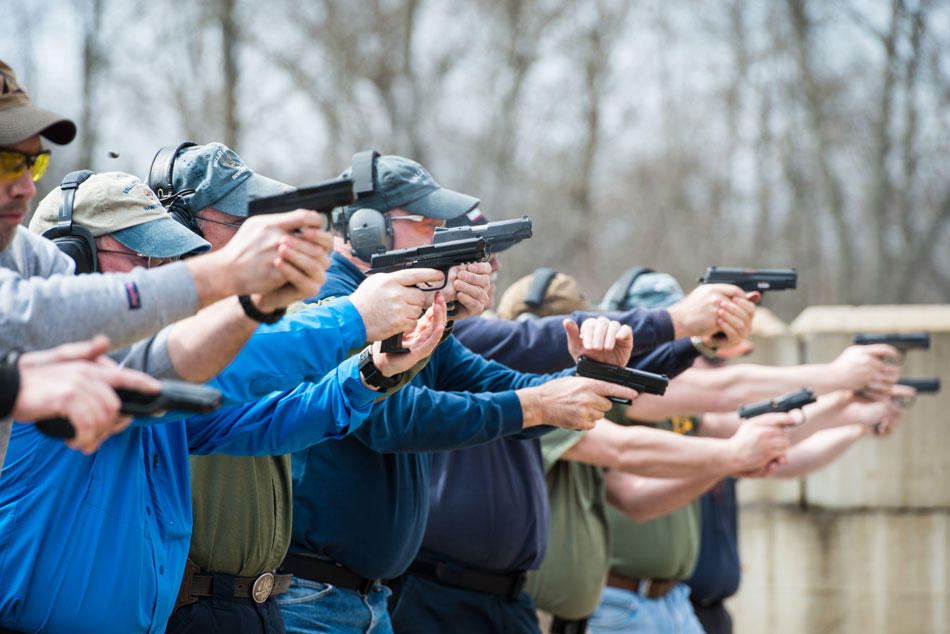 . . . . . . . . . . . Men shooting .
. . . . . .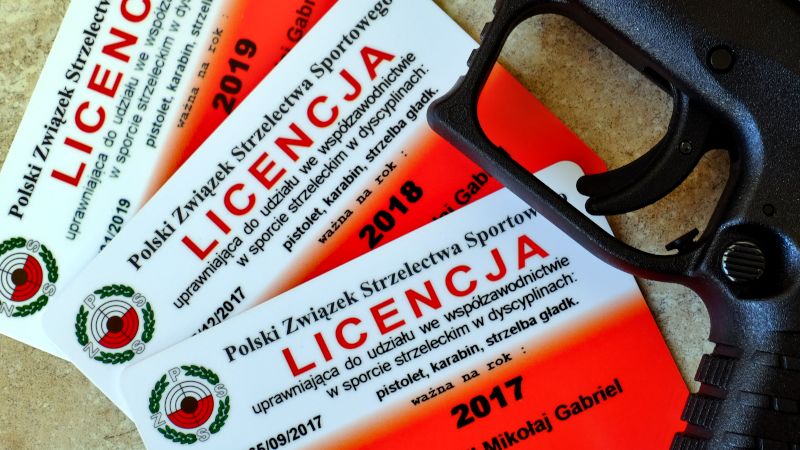 Polish target shooting association – license
Paperwork
When you have those two papers and one that confirms your competition results (the place in the event doesn't matter), it's time to get confirmation letter from the physician and a psychiatrist that you are fit to own a gun. You can find a list of certified doctors in your club. Then, you need to collect all of the documents needed, pay the fees and you can apply for the gun permit at the police.
pay the fees and you can apply for the gun permit at the police. It's done by the administration branch In every state capitol. You can mail it, or do it personally. Waiting time is around a month and in the meantime you will be visited by your local police officer for a fairly friendly chat. He will talk to your neighbors too.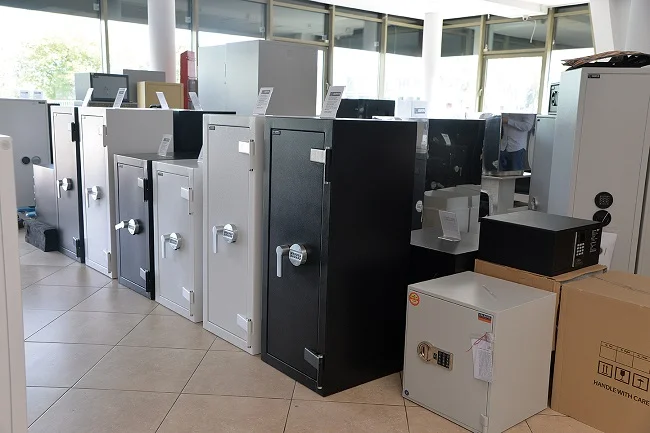 It's a formality. It's done! . .
. .
Time to get an S1 class safe required by law, and you can go get your guns and all the accessories!