Since you are looking for an answer to the question of how to start practicing dynamic pistol shooting – we assume that you already have a firearms license. Finding your way around shooting right after receiving a firearms license is the norm and is accompanied by a number of other questions – "what gun", "what holster" and alike. We will try to introduce you to this topic a bit and facilitate the first steps on this path.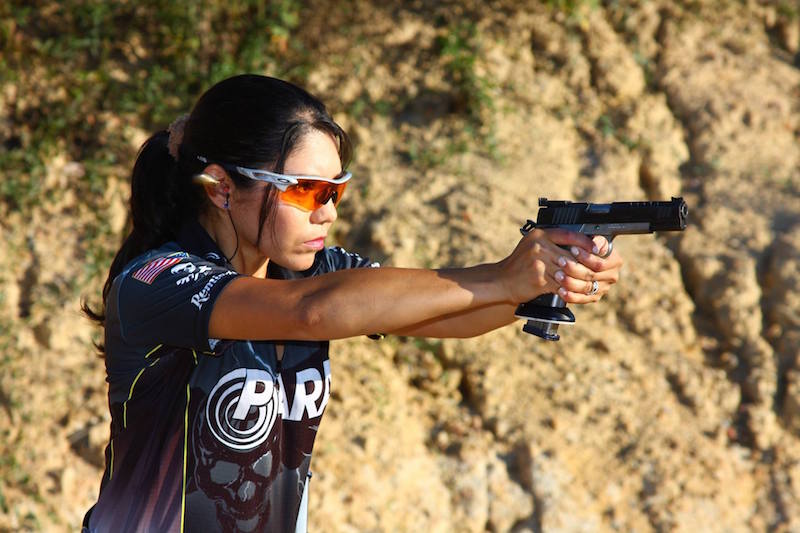 How to start dynamic shooting on the range?
At the beginning, it would be appropriate to learn to shoot at all and to safely handle the weapon. The main reason for disqualifying competitors during any shooting competition – especially dynamic ones – is the lack of compliance with safety rules.
The novice shooter must therefore make these rules second nature to him. Treating each gun as loaded, pointing the barrel only in a safe direction, being aware of your surroundings and keeping your finger away from the trigger is an absolute must. They must be absolutely natural.
The second thing is the basics of shooting itself. It is not enough that you stay in the center of the target from 25 meters, shooting statically. This is an excellent basis, but shooting dynamically requires a lot more. You have to learn how to quickly draw a gun from its holster, reload it just as quickly, shoot accurate doubles and move around with the gun – at the same time respecting the aforementioned safety rules.
Dynamic pistol shooting systems, courses and drills
There is a chance that the local shooting clubs have their own dynamic divisions that you can sign up for and learn a lot there. There are also dynamic shooting courses that prepare you to start this adventure. If not, use of the pistol shooting courses from the countless companies scattered around the country would be a great solution. They will not teach you competition shooting, but they will teach you the principles and systems of dynamic and safe shooting.
However, the course itself will not make you a regular on the podium. Only hours of "dry" shooting drills, only competitions and practice will do that. Some people stand on the "box" after months of practice, some work for years, and some never get there. You have to ask yourself whether dynamic shooting is something you want to win or just treat it as a shooting game. And how much effort you can put into achieving your goal.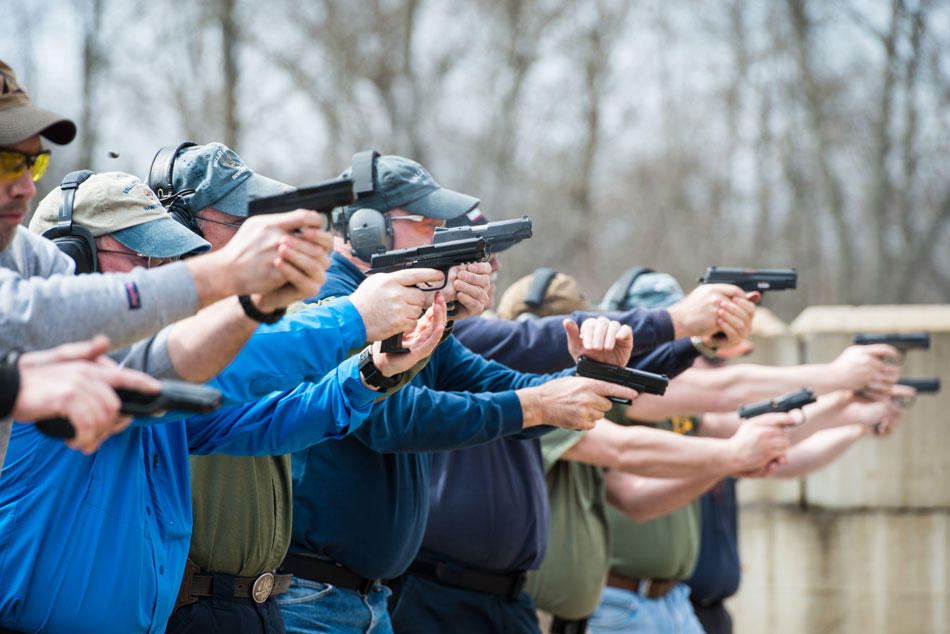 What gun for dynamic shooting?
This question must have been asked. All in all, oddly enough, it wasn't the first. Generally, when looking at the holsters, or rather the "hangers" of competitors competing in dynamic shooting, we usually see semi-automatic hammer-fired pistols with a metal frame and a SAO or SA/DA trigger.
Beginners most often choose various variants of CZ Shadow, regardless of whether it's the SP-01, Shadow 2, or the Italian Tanfoglio models – they all have this set of features. There is also a huge market for accessories and modification parts for them, and gunsmiths are familiar with how to tune them.
Higher tier competitors are also often seen using the Colt 1911 double-stack clones, commonly referred to as 2011. In the 9x19mm or .40 S&W caliber. The latter offers a slightly smaller magazine capacity, but puts down metal reactive targets better. Here, however, it is much more expensive and it is not worth going this way at the very beginning.
In fact, it all depends on the type of shooting and the competition type you like best. So just get yourself a gun you like. If you want – modify it as you see fit and shoot! Once you decide what suits you and what you are looking for, you can always change the gun or mods to another type. But it will be a long time before the hardware to start limiting you, not the other way around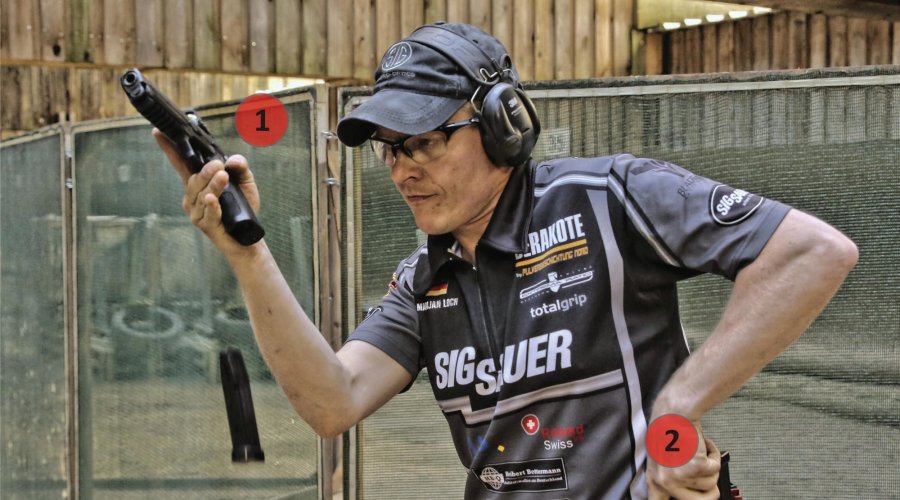 Dynamic shooting – which competition should you choose?
ANY! Start with what's available locally. The local competition of the so-called "backyard league" is a perfect place for learning and happy competition. Time pressure and the eyes of colleagues on your back will surely draw all the mistakes out of you and show what you should work on. However, remember not to blame the equipment.
There is a lot of competition types. From local events with loose rules, through defensive shooting in the style of IDPA (International Defensive Pistol Association), national championships based on proprietary rules, to Formula 1 dynamic shooting, i.e. IPSC (International Practical Shooting Association).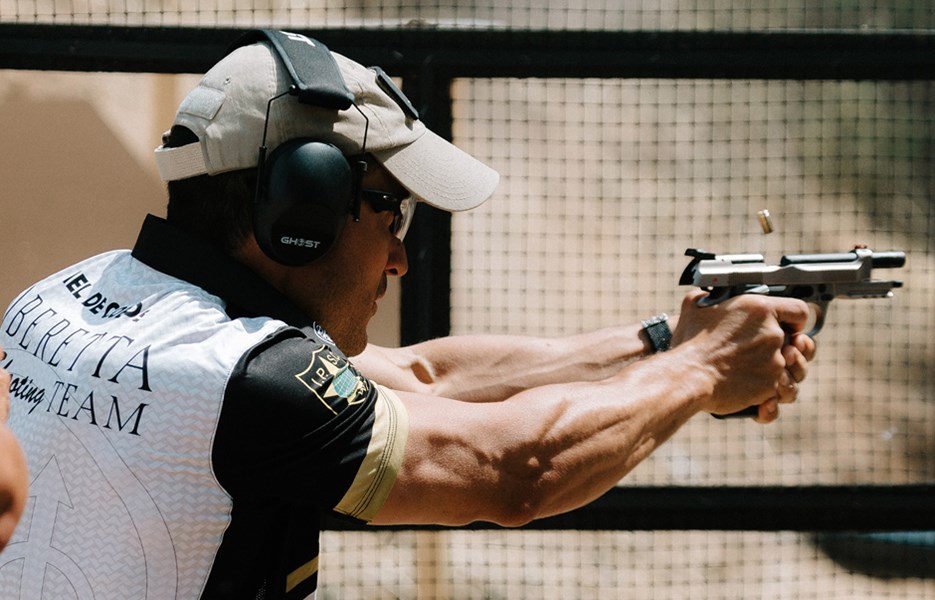 Get to work!
So the answer to your question "how to start dynamic shooting" is – buy a pistol, go to a dynamic or combat shooting course at a proven club or company and take part in local competitions. Once you feel more confident, start modifying your gun, go to more advanced courses, or find a teacher and keep practicing. When you start climbing the box – go to a more serious competition and start the procedure all over again. Along the way, you will meet people who will help you with both your shooting techniques and equipment worth investing in. Don't forget to exercise dry and remember – it gets expensive quick. 🙂