During the adventure with running a shooting range, we often hear from our guests the question of whether shooting is absolutely safe and whether anyone could get hurt. After all, these are real weapons and live ammunition! The answer to this is, as usual, very simple … IT DEPENDS, partly on you. 🙂
When handling a firearm, as with any potentially dangerous tool, you need to be careful and follow a few simple rules. They will protect you, the instructors and your friends from any danger.
In the shooting community, the abbreviation "G-B-S-T" is popular and it stands for Gun, Barrel, Surroundings, Trigger. Each of these words corresponds to one safety rule that must be strictly followed.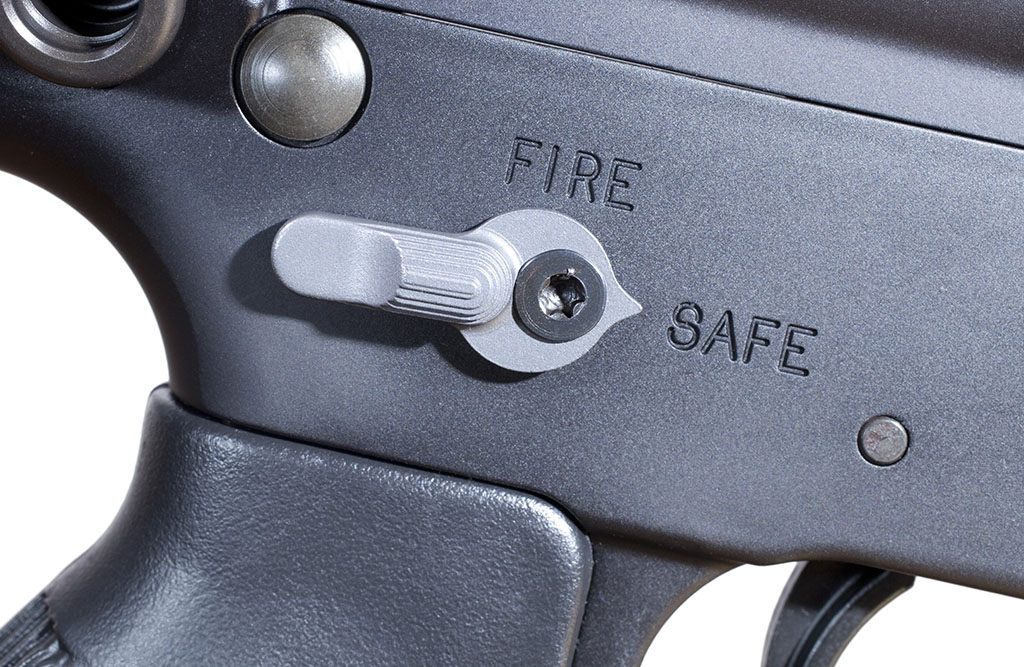 G/GUN
The first rule is "Treat each weapon as if it is loaded until it is inspected." This means that when approaching a lying weapon, you must assume that it is loaded and ready to fire. Only after checking it personally (or witnessing it closely), you can treat it as safe and, for example, start disassembling it for cleaning, or to discuss its principle of operation and internal parts.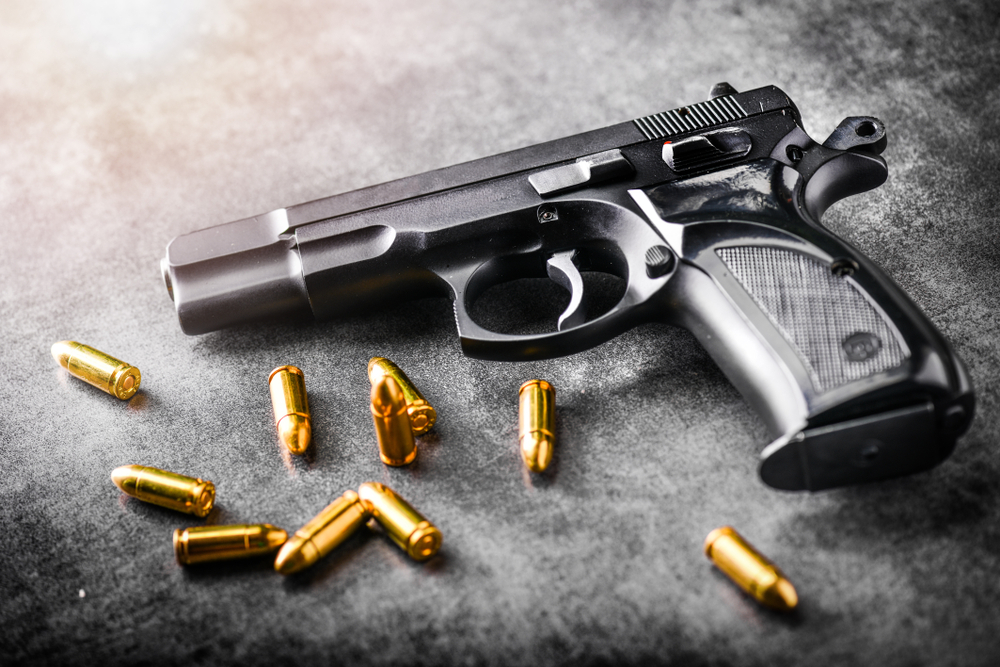 B/BARREL
The second one says that the barrel of a firearm – regardless of its condition, should always be pointed in a safe direction. Of course, once you've applied the first rule and unloaded your weapon, you can feel looser, but practice good habits and don't point it at anyone. There is always one safe direction at the shooting range – that is, the bullet trap, located behind the targets. If we participate in training or other activity that requires moving with a weapon, this direction is the floor or the ceiling. Under no circumstances is it allowed to direct the firearm (regardless of its condition) towards yourself or other people. Keep in mind that even if you know that the gun is unloaded, an armed range safety officer entering through the door might not. Imagine what happens next.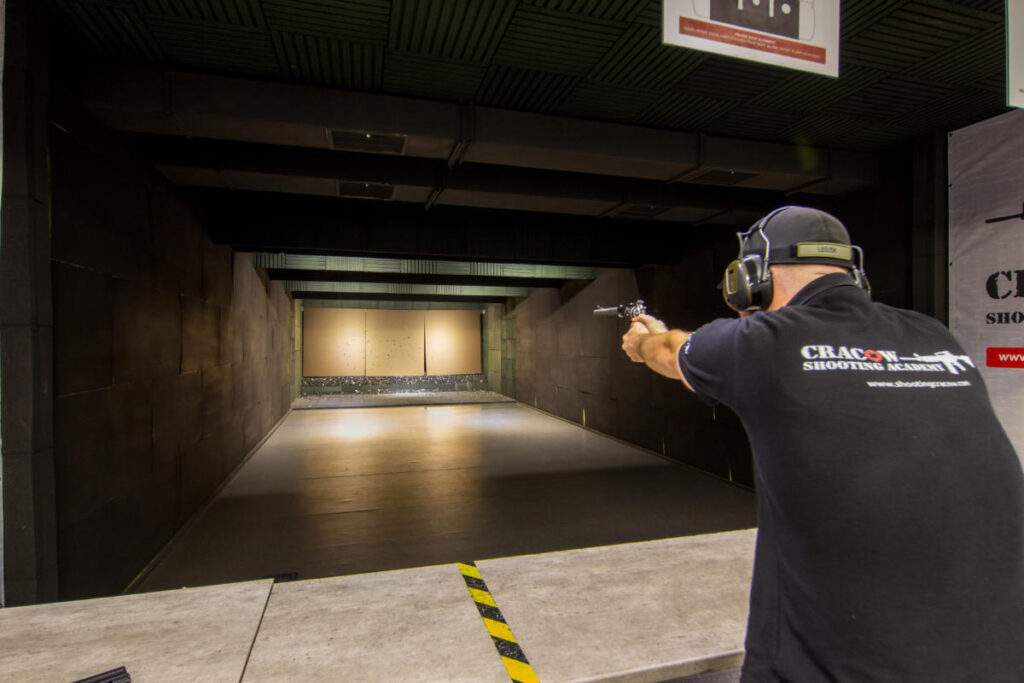 S/SURROUNDINGS
This principle means that you should be aware of your surroundings, the vicinity of your target, and what is behind it. When using a firearm, you need to be sure that there is nothing or nobody behind the target to which you could harm. You should also make sure that no one is even a step in front of the line from which you are going to shoot, or that no one is heading there. It is also good when all present people know that we are about to start shooting, so that they do not think about going to the targets or taking off protective equipment.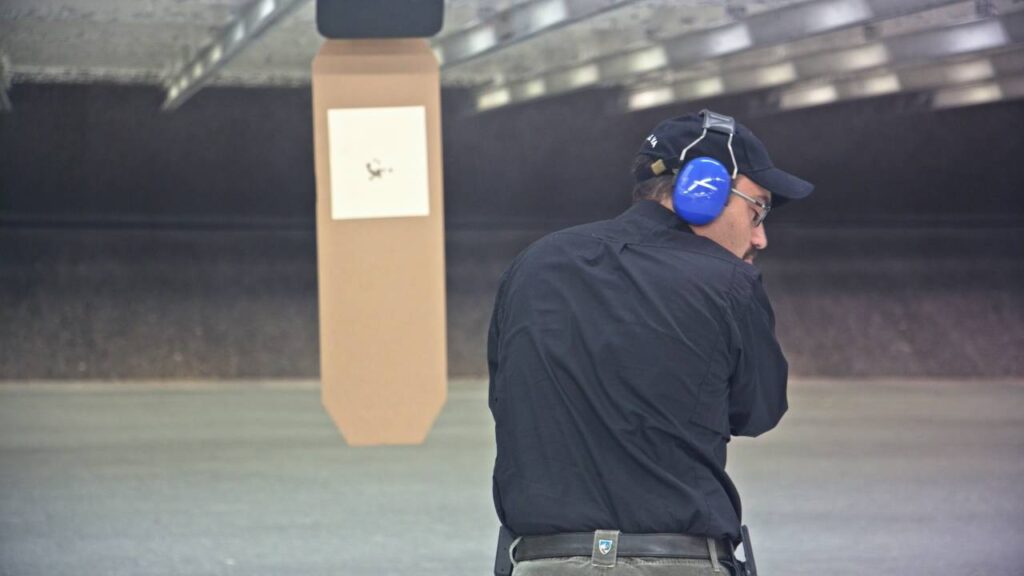 T/TRIGGER
The last rule of safe gun handling says that regardless of the condition of the weapon, the shooter's finger should remain straight and not touch the trigger unless the shooter is ready to fire. Nobody wants holes in the table, ceiling, ventilation or walls, let alone people. So we put the finger on the trigger only when the sights of the gun are on the target. Not when preparing for shooting, loading or reloading a weapon or checking its condition. The trigger should only be touched with the intention of shooting.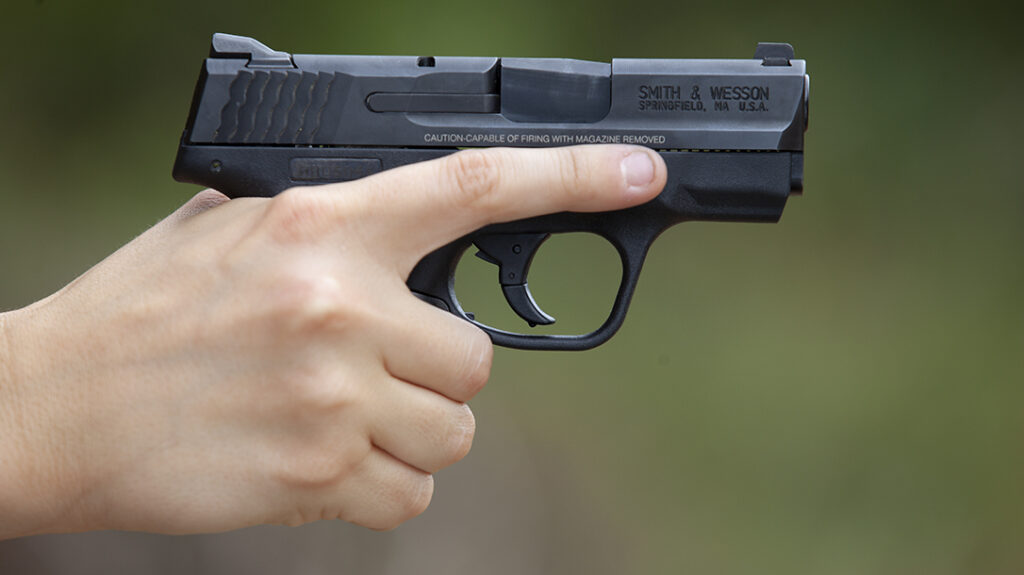 How does it look at CSA?
At our shooting range, we pride ourselves on the highest level of safety. The instructors attach great importance to it. We provide appropriate protective equipment. We also value the comfort of our guests, which is why, before each shooting, instructors conduct a presentation on the proper use of firearms selected by the client, as well as safety rules.
At Cracow Shooting Academy, we only require you to remember two out of four general rules. You just have to remember to point your weapon only towards the target, no exceptions. Also, to put your finger on the trigger only before the shot, when the weapon is already pointed at the target. The rest will be taken care of by the instructors who ensure safety and good entertainment, full of adrenaline and positive competition.