Krakow is a frequently chosen holiday destination by tourists from Poland and abroad. The multitude of monuments and various attractions encourage you to spend both shorter and longer holidays in Krakow. Krakow is a city that is teeming with life. However, it is not worth associating Krakow only with the Old Town and Wawel. There are lots of interesting things to do in Krakow and lots of unusual places to visit, especially in summer.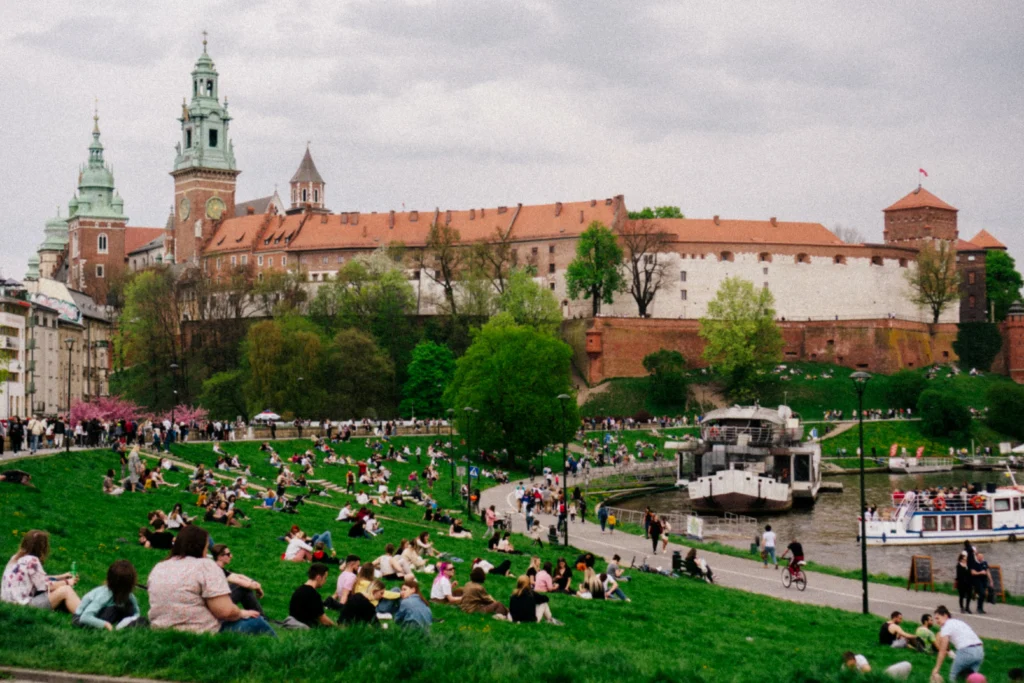 Holidays in Krakow – how to spend your time in an interesting way?
Krakow is a place where we can stay for a weekend, as well as a longer vacation, and we will never have time to be bored. In addition to the well-known attractions in Krakow, we will find many interesting and unusual ideas for spending the summer in the city.
Vacation in Krakow – festivals and open-air cinemas
When you're on vacation in Krakow, take in one of the festivals. Krakow Live Festivaltakes place in Krakow every year (with a break during the coronavirus pandemic). These are perfect events for fans of Polish and foreign music. This year (2022) will play, among others Future, Jan-Rapowanie, Halsey, Taco Hemingway and many more. The Jewish Culture Festival, which is one of the largest and oldest festivals promoting Jewish culture, takes place in Krakow's Kazimierz. There are also open-air cinemas in the city.This year, open-air cinema we will find, among others in the Decjusza Park, in the garden at MDK Na Wrzosach, in Arena Garden, in the Błonia Zone and in Podgórze. For those who like to spend time outdoors, Food Truck rallies will also be an attraction, e.g. in front of Galeria Kazimierz. During this event, we can eat unusual and tasty dishes, drink craft beer and excellent coffee.
Krakow in summer – botanical garden and a cruise on the Vistula
Krakow is a city where you can get away from everyday life and spend time surrounded by nature. The botanical garden of the Jagiellonian University is open to visitors in the summer season. It covers an area of 9.6 ha and is the oldest botanical garden in Poland. A normal ticket costs PLN 15, and a reduced ticket PLN 8. It is a perfect place to calm down and rest from the hustle and bustle of the city. Another unusual attraction to enjoy during your holiday in Krakow is acruise on the Vistula River. You can take a boat to the abbey in Tyniec.
Krakow – holidays in the city
High temperatures encourage visits to the water and use of water baths. One of the most popular places to relax by the water during the vacations in Krakow is the Bagry reservoir. There you will find a beach, hammocks, new benches and bridges. The most popular bathing beach in the vicinity of Krakow is Kryspinów. On its premises you will find spacious, guarded beaches and large parking lots.In recent years, investments have been made in small gastronomy, playgrounds and outdoor gyms. In recent years, investments have been made in small gastronomy, playgrounds and outdoor gyms. In 2021, another bathing area was opened in Przylasek Rusiecki behind Nowa Huta. This modernized area covers 26 hectares for relaxation, several kilometers of walking paths, beach soccer fields, a playground and parking spaces.
What to do during holidays in Krakow?
A great idea to spend time during your holidays in Krakow is to visit the shooting range. It's entertainment for the whole family. It is safe and fun. Experienced instructors are waiting for you at Cracow Shooting Academy, who will introduce you to the world of weapons and shooting. Check out our offer.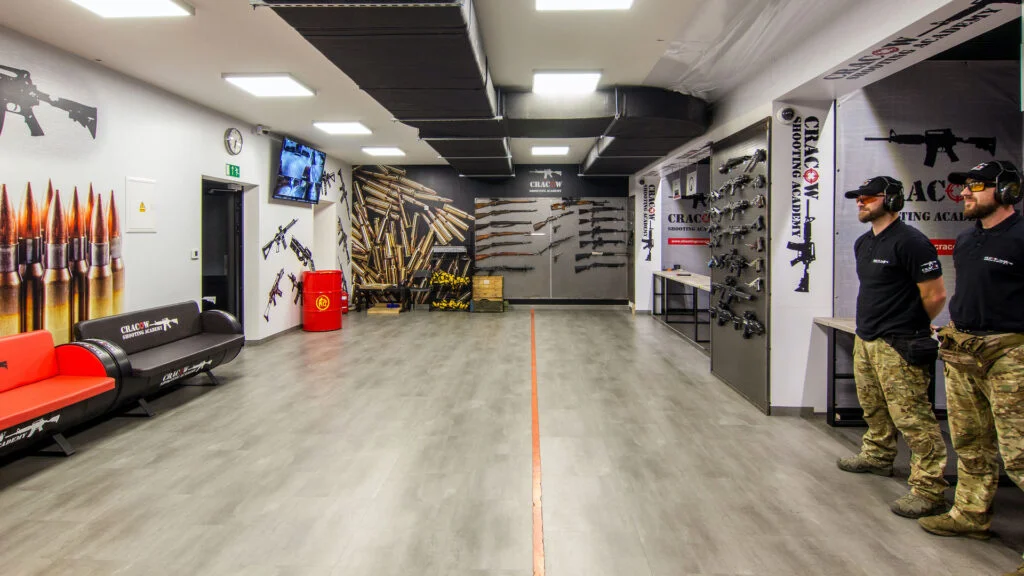 Holidays in Krakow for children
Krakow is also an excellent choice for holidays with children. Undoubtedly, the Water Park in Krakowdeserves attention, with 8 water slides, Rwąca Rzeka, climbing walls, places for water sports and much more. It is a perfect place not only for families with children. The Garden of Experiences for them is also noteworthy. Ultimately, the park is to include 60 educational exhibits that will allow you to learn about the laws of physics and the natural world:
laws of physics related to the interaction of force,
laws of physics related to maintaining equilibrium,
laws of physics related to the effects of water,
laws of physics relating to the phenomena of vibrations and sound,
laws of the natural world related to the senses.
Holidays in Krakow are also a great opportunity to visit the oldest zoo in Poland. The zoo in Krakow is a medium-sized zoo. Currently, there are over 1,450 animals, representatives of 265 species. Endangered and endangered animals constitute a large group (over 100 species). It is also worth going to the annual Dragon Parade with your child. This two-day event is perfect for families with children. On Saturday, from 10 p.m.,the Great Outdoor Night Show takes place, during which huge dragons filled with helium are presented, animated on barges and ships by actors of the Groteska Theater. The dragons are accompanied by music and lasers, giant water curtains and pyrotechnic effects. The figures are up to 25 meters long and several meters high.
Is it worth spending your holiday in Krakow?
Krakow delights in the summer, it is a perfect place for both active rest and relaxation surrounded by extraordinary nature. If you want to spend your vacation in Krakow with children, you can be sure that you will not be bored. Monuments, unusual museums, gardens of experiences, beautiful lagoons, cruises on the Vistula, open-air cinemas, shooting range and much more. Krakow is an excellent choice for a vacation. Krakow is an excellent choice for holidays also for young people and adults, there are many interesting and atmospheric places, such as Hype Park and FORUM Przestrzenie. Krakow is a city worth visiting because it delights in the summer.